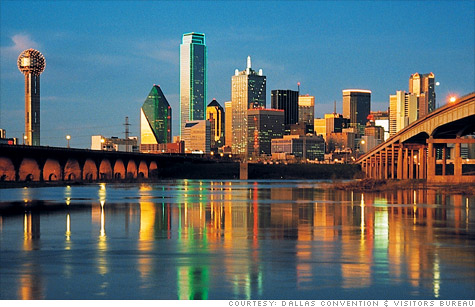 The 2009 population estimates for America's largest cities are out today. As has long been the case, New York is America's largest city with 8.4 million inhabitants, followed by Los Angeles and Chicago. But, the big story is the
continued growth of cities in Texas
. 11 of the nation's 25 fastest growing cities are in Texas. While nationally, more are staying in central cities, Texas has experienced growth in suburbs. While the
Dallas-Ft. Worth Area is growing quite rapidly
, the central city of
Dallas actually fell behind San Diego
, and is now the nation's ninth largest city.
Conversely, the
industrial Midwest, hit by job loss, is declining
. The three largest population declines came in Cleveland, Ohio, Detroit, Michigan and Flint, Michigan. Florida is also struggling after a decade of growth, with retirement committees hit hardest. The recession has slowed, stopped or even reversed the flow of retirees from the Northeast.